We believe that cells hold the key to a sustainable future by revolutionizing the way we live.
Amphasys' mission is to unlock the full potential of cellular applications by providing innovative, simple and mobile cell analysis solutions.
Amphasys was founded in 2012 as a spin-off from Axetris AG, a company of the Leister group and focuses its activities in developing and marketing a novel, chip-based single cell analysis technology.
The basic technology has been developed in 2004 in collaboration with the Swiss Federal Institute of Technology Lausanne (EPFL).  In 2013 Amphasys was awarded with the most prestigious Swiss startup price by the W.A. de Vigier Foundation. Amphasys was also supported by the Albert Koechlin Foundation and certified by CTI Invest®. Today, Amphasys is a speedily growing high tech company dedicated to reinventing single cell analysis and applying it to industrial production processes.
At Amphasys we are dedicated to supporting you to reach your analytical and quality control goals through the implementation of Impedance Flow Cytometry into your workflows.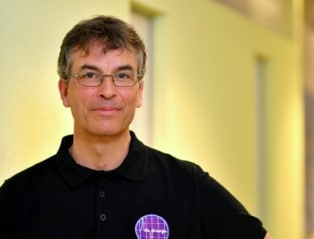 Dr. Marco Di Berardino
CTO
Dr. Joerg Schrickel
Head of Sales & Marketing
Dr. Joerg Schrickel
Head of Sales & Marketing
Dr. Georg Roell
Product Manager
Kristina Grgicevic
Marketing Manager
Alba Bernal
Regional Sales Manager
Nadja Polli
Order Management & Export
Dr. Marco Di Berardino
CTO
Dr. Federica Assenza
Senior Application Scientist
Claes Jolérus
Product Engineer
Philipp Koerner
Senior Supporter
Paolo Guadagna
Head of Customer Support & Consulting
Roberto D'Ambrosio
Customer Support & Consultant
Dr. Grit Schade
Senior Application Manager
Alexandra Abanto
Application Scientist
Rylan Coury
Supply Chain & Operations Manager
Luca De Villa Palu
Head of Engineering
Marco Magliona
Senior Software Engineer
Amphasys is a fast-growing and aspiring company with very ambitious goals. Consequently, we are looking for dynamic, talented and open-minded people who are committed and motivated to influence their own development and step beyond the mass. Feel free to send us your CV and your motivations for working in the exciting field of impedance-based single-cell analysis.